Top quality, accuracy and innovation make SIRN the leader company in marine flooring, thanks to MED certified products and its own qualified manpower.
We make concrete-based underlayments, flooring and solutions for thermal and acoustic insulation, both worldwide and at sea. Our solutions significantly improve comfort on board in passenger vessels, merchant ships and even in offshore installations. We work in phase of construction as for refitting purposes, including the application of surface finishing.
Our wide range includes lightweight concrete underlays, floating floors for airborne noise dumping, viscoelastic materials for the reduction of structural vibrations, polyurethane and epoxy resins for internal/external decks. We supply and lay down coverings like marbles, granites, ceramic tiles, carpets, rubber and vinyl.
Our underlays adhere perfectly at non-porous surfaces, which are constantly stressed by vibrations and torsions of vessels. We mainly use our own products and glues that we formulated, all with IMO MED certifications and high performances; we are also open to apply products of some of the most important companies of the world, depending on the Shipowner's needs. We work directly with Shipowners and interior designers, with no intermediation.
We always use our own qualified manpower, to guarantee impeccable results.
SIRN SL90 is not just one product, but a full line of self-leveling, cement base underlayments, specifically designed and developed for the marine market.
They all can be used for levelling the unevenness of the decks or for a final screed before the installations of carpets, vinyl, rubber, tiles.
The products are MED certified and they all have the outstanding capability to adhere to the steel deck, thanks to SIRN Primer Semtex T1.
According to the specific needs, SIRN SL90 are always chosen with the optimal density, within the following range:
0,9kg/dm³ – 1,1kg/dm³ – 1,6kg/dm³.
During the last 10 years, SIRN SL90 has been applied with great success in many thousand square meters on the Cruise vessels of the most important Ship-owners worldwide.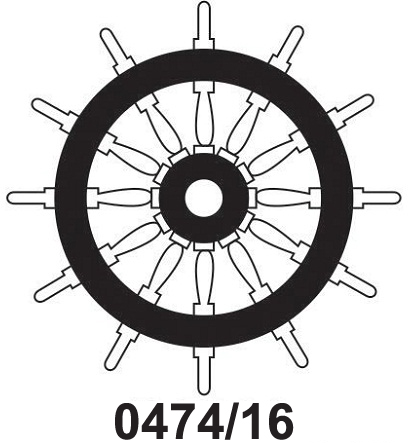 SIRN ST100 is a lightweight underlay, designed to be applied on surfaces before they are covered with tiles, granites, marble. In case of carpet or vinyl, SIRN ST100 has to be screeded with SIRN SL90 first.
SIRN ST100 high quality is given by the right mixture of different elements like cement, aggregates and latex. The superb adhesion to the steel deck is guaranteed by SIRN PRIMER SEMTEX T1.
The underlay is laid using a levelling board, allowing to achieve the desired thickness. The underlay is then evened with a trowel until the surface is completely smooth and compact, with a thickness of up to 50 mm in a single layer.
SIRN ST100 has been laid for more than 20 years, in any type of vessels and on over 100.00 sqm. Thanks to its outstanding characteristics, it is now a benchmark among MED certified underlays.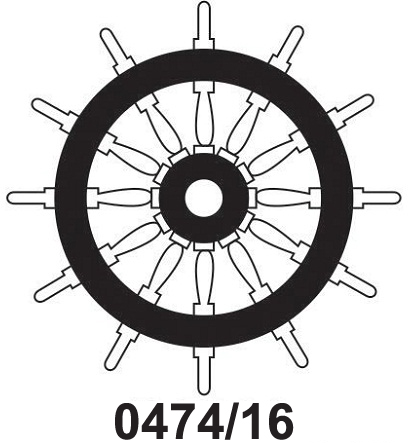 SIRN SP50 is a lightweight underlay, developed to give a thermo protection from the floor and stop low/high temperatures from entering the ship through the deck.
SIRN SP 50 adhesion to the deck is assured by SIRN PRIMER SEMTEX T1. The underlay is an appropriate mix of SIRN SL90 with the special aggregate SIRN Fein. SIRN Fein is pre-treated in factory, to assure it blends homogeneously with the creamy cement.
SIRN SP50 is applied by spatula and is very easy to level. To achieve its best performance, it needs to be applied in a range between 12 and 20 mm.  Due to its lightweight, the application of a final level with SIRN SL90 is strongly advised, before receiving any kind of covering.
With more than 20 years of applications in every kind of ship, SIRN SP50 keeps proving reliability all over the world.
The product is MED Certified.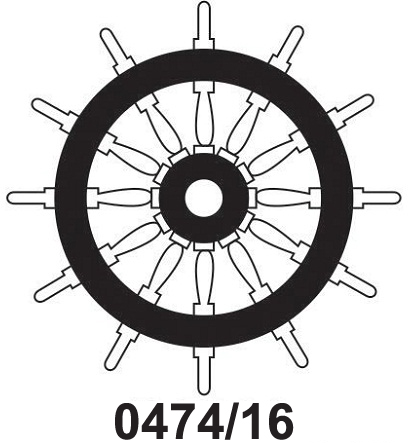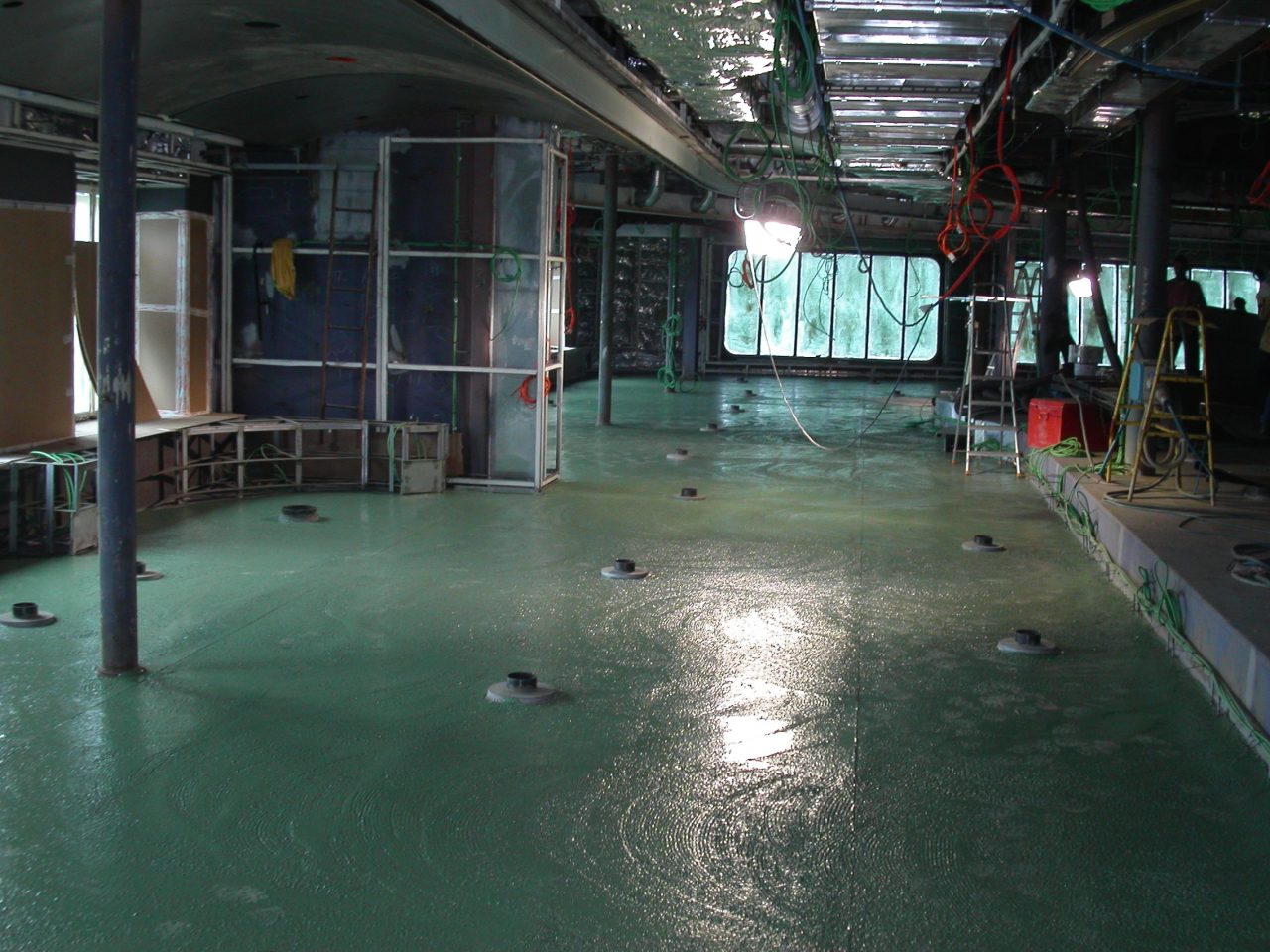 SIRN VISCOGREEN is a two-component, high performance polyurethane viscoelastic resin.
It was developed for the reduction of the low frequency steel deck vibrations (structural noise), usually created by thrusters, engines, compressors.
SIRN VISCOGREEN is lightweight – just 1,3kg/dm3– and it is usually applied in 1-2 mm thickness by trowel. To convert effectively the vibrations to heat, it needs to be constrained by a layer of different material.
The constrained layer can be chosen among the following:
1. Steel plates of 1-3 mm of thickness, with a coverage of about 85% of the area.
The product can be applied vertically, to treat the hull or the bulkheads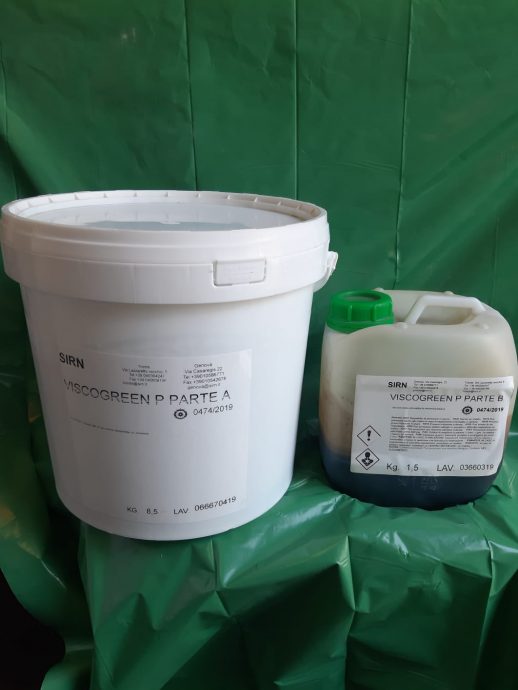 2. Underlay. Two alternatives are available:
a layer of SIRN SL90 between 8and 15mm
a layer of SIRN ST100 between 8 and 30mm
SIRN VISCOGREEN is entirely a product of Italy:  it was studied in our laboratories and then its performances were tested by the University of Genova and Cetena (Italian shipping Research Center).
Through the years, SIRN VISCOGREEN has been applied in several different configurations on luxury cruise vessels, mega yachts, pleasure yachts, ferries and merchant vessels, always showing reliability and excellent performances.
This product is MED certified.

SIRN VISCOBOX is a noise-reduction system, composed by galvanized-steel boxes, designed to be welded on the bulkheads or on the decks, to reduce vibrations of the structure.
SIRN VISCOBOX is composed by a C-shaped, galvanized steel of 1,5 mm thickness, filled by SIRN VISCOGREEN. Inside, there is a J-shaped, galvanized-steel blade. The toothed, outer side of the blade is then welded to the bulkhead. The boxes are often applied outdoor, where the mooring windless are located.
As a standard, SIRN VISCOBOX is prepared in boxes of 1000 mm length. The boxes can be cut to be adapted to the available space.  They must be welded in parallel lines, at about 450-500 mm.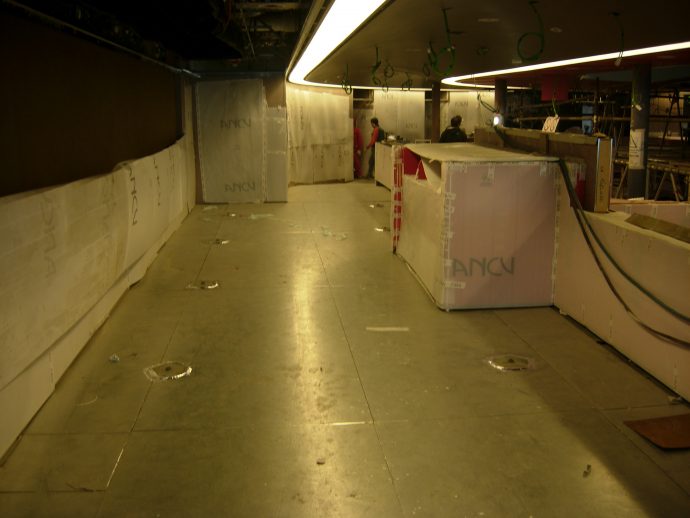 SIRN LITOFLOOR STEEL is a multilayer acoustic floating floor system, studied to provide an excellent reduction of airborne noise and high sound reduction.
Combined with SIRN VISCOGREEN, this floating floor gives superb results in damping low frequencies.
The system is composed of:
One layer of SIRN VISCOGREEN of about 1 mm
One layer of SIRN ST100 or SL90 of about 10 mm.
This layer also fills the deformations of the steel deck, with the result of a flat area for the following layers.
One layer of rockwool marine slab with a density of 140-150 kg/m3

One layer of steel plates of 2 mm thickness, spot welde
An additional layer of SIRN VISCOGREEN
One layer of steel plates of 3 mm thickness.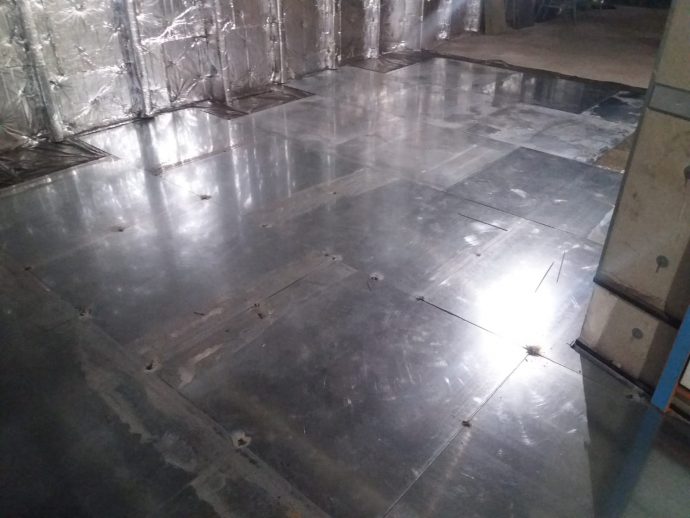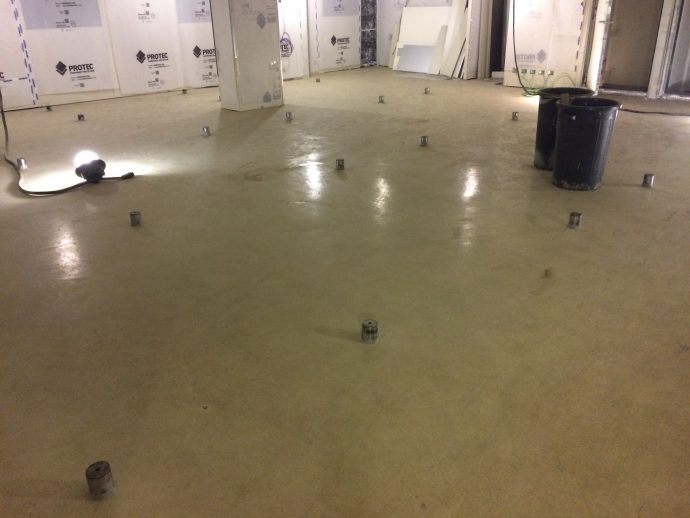 The system can be then covered with a layer of RESISIRN, our proprietary polyurethane resin which creates the perfect area for the final covering.
SIRN LITOFLOOR STEEL is a real technical solution when there is the need to damp structural and airborne noise.
MED Certified as A class division, it is being successfully used in the Cruise sector and in the mega yacht market.
On request, SIRN supplies the rockwool slab, wrapped in SIRN PROTECT PW, a MED certified specific foil.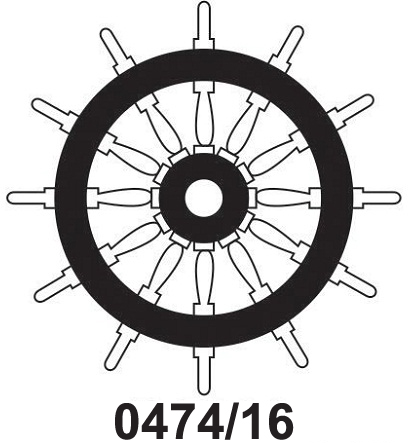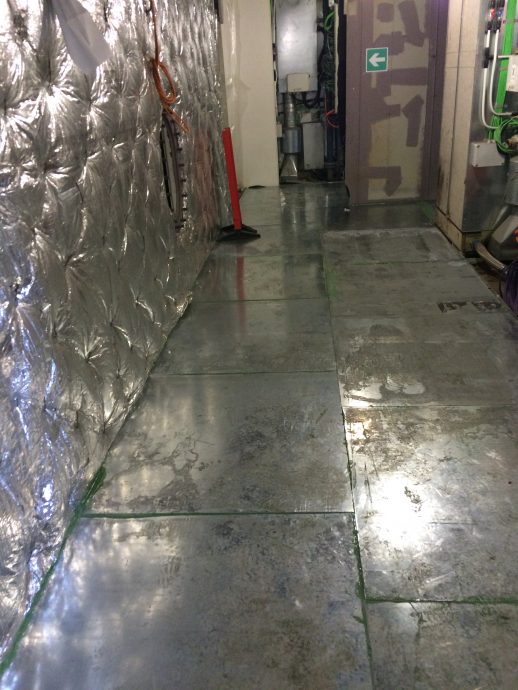 RESISIRN is a two-component, high-performance polyurethane resin, developed to be applied as an underlay for outdoor and indoor use.
With a weight of only 1,2 Kg/dm³, RESISIRN is self levelling, flexible and available in a wide range of colors.
The resin must be applied after the preparation of the steel deck and the application of one coat of SIRN Epoxy Primer.
RESIRN can be applied with different fillers for different uses:
RESISIRN C, in case of underlays of thickness between 10 and 30 mm
RESISRN G, in case of underlays with dumping noise properties
RESISIRN Tixo, in case of vertical applications.
The process can be completed with RESIRN Finish, used as a transparent/colored topcoat, transparent or colored, assuring resistance to chemicals and abrasions.
Widely used for many years in the marine market, RESISIRN is MED certified.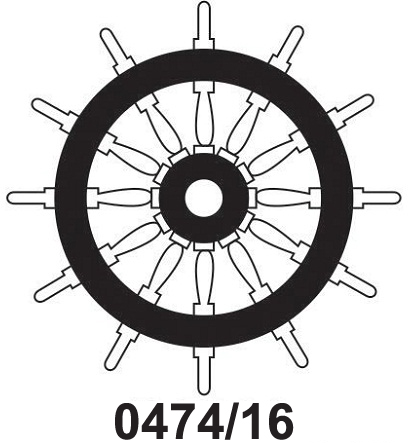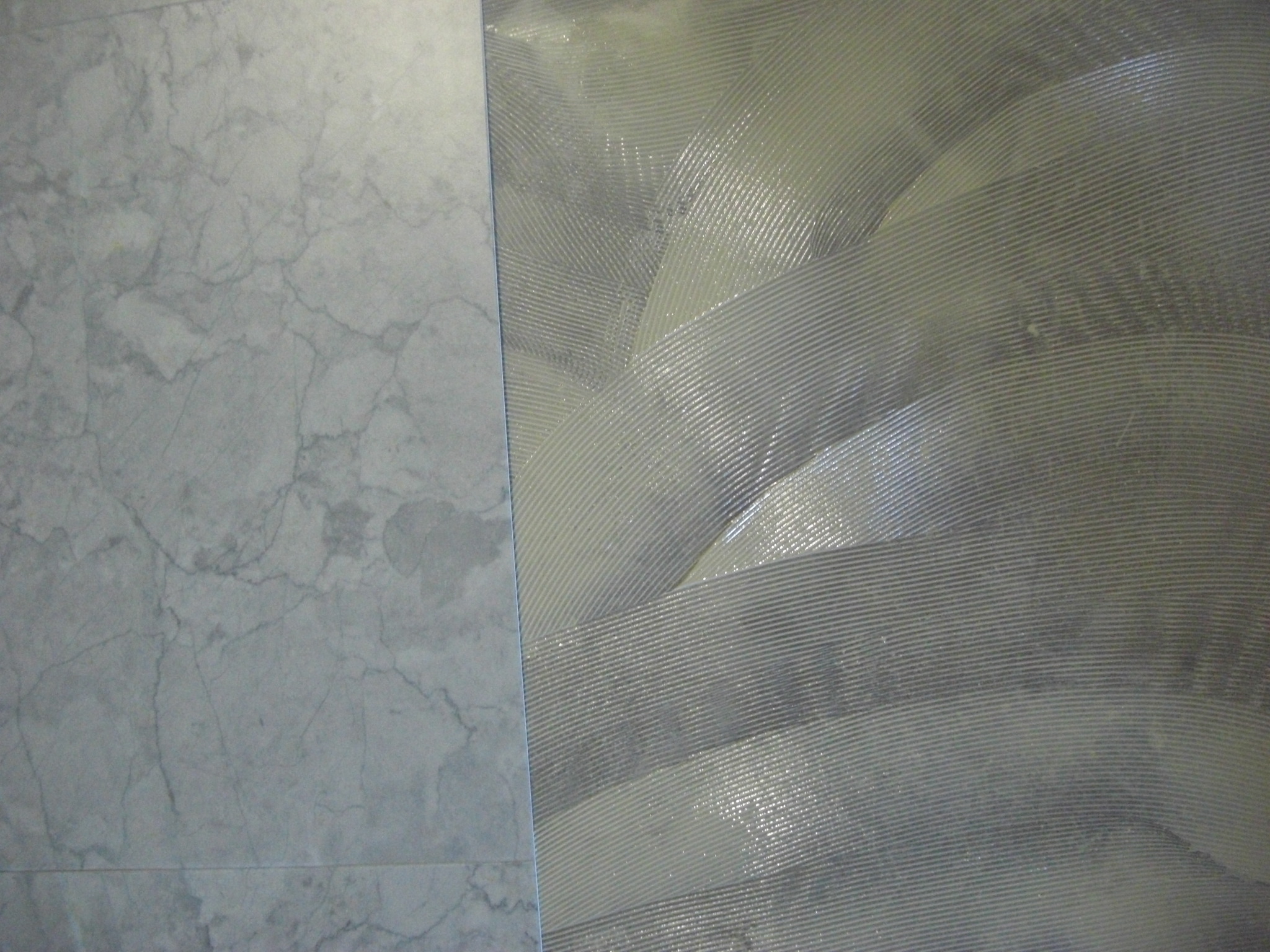 SIRN ELASTIK T   is a two-component high performance polyurethane adhesive, for ceramic tiles, stone material and mosaic.
SIRN ELASTIK T has a remarkable workability and is extremely strong, tough, elastic. When used vertically, it does not slump a does not allow slip, not even with heavy or large tiles.
The average consumption is in the range between 2,5 and 3,5 kg Kg/m² depending on the type of substrate and the notched trowel used (trowels n.4 or n.5).
SIRN ELASTIK T is MED Certified and has being extensively used on thousands of M2 on board of the most famous Cruise vessels.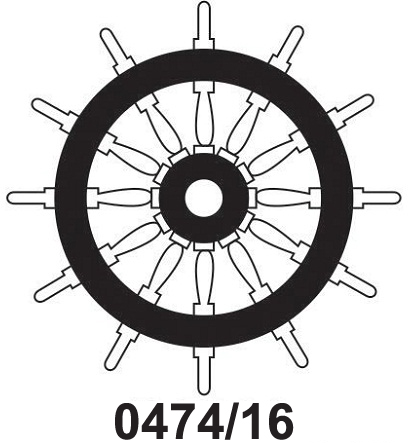 ADESIRN is a single-component adhesive based on acrylic resins in water dispersion.
It is formulated in a white paste, easy to apply with a trowel, for application in a single coating. It is ideal for bonding floor covering – like vinyl, PVC, rubber, carpet, felt – in internal areas.
The average consumption is between 0,25 and 0,5 Kg/m², depending on the type of underlay, back of the covering and trowel used.
ADESIRN is MED certified for its low flame spread characteristics; it does not contain any harmful substances and is stored without any special precautions.
In the last10 years, ADESIRN has been applied on board as an adhesive for vinyl rolls in the hospitals of the most famous Cruise Line Companies of the world.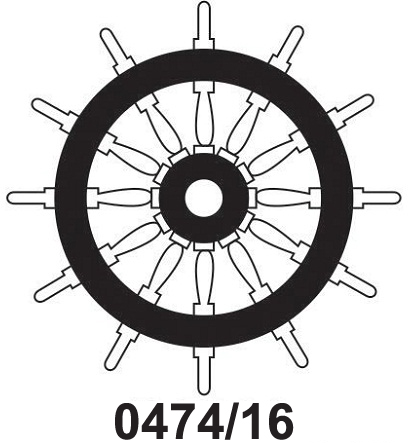 | | | | | | |
| --- | --- | --- | --- | --- | --- |
| Owner | Vessel Name | Vessel Type | Yard | Hull. N° | Year Built |
| Marina Militare | Domenico Millelire | Navy – P.P.A. | Fincantieri Muggiano | C. 6267 | 2026 |
| Marina Militare | Ruggiero di Lauria | Navy – P.P.A. | Fincantieri Muggiano | C. 6266 | 2025 |
| NCL | / | Cruise | Fincantieri Marghera | C.6300 | 2025 |
| Oceania Cruises | Oceania Plus Two | Cruise | Fincantieri Sestri | C. 6309 | 2025 |
| Marina Militare | Giovanni delle Bande Nere | Navy – P.P.A. | Fincantieri Muggiano | C. 6264 | 2024 |
| Marina Militare | Marcantonio Colonna | Navy – P.P.A. | Fincantieri Muggiano | C. 6265 | 2024 |
| Cunard | Queen Anne | Cruise | Fincantieri Marghera | C. 6274 | 2023 |
| NCL | Norwegian Seconda | Cruise | Fincantieri Marghera | C. 6299 | 2023 |
| Regent Seven Seas Cruises | Seven Seas Grandeur | Cruise | Fincantieri Ancona | C. 6282 | 2023 |
| Viking | Viking Saturn | Cruise | Fincantieri Ancona | C. 6286 | 2023 |
| Oceania Cruises | Oceania Plus One | Cruise | Fincantieri Sestri | C. 6308 | 2023 |
| Virgin Voyagers | Brilliant Lady | Cruise | Fincantieri Sestri | C. 6304 | 2023 |
| Marina Militare | Raimondo Montecuccoli | Navy – P.P.A. | Fincantieri Muggiano | C. 6263 | 2023 |
| Seabourn Cruise Line | / | Cruise | T. Mariotti | C. 173MAR | 2023 |
| Viking | Viking Neptune | Cruise | Fincantieri Ancona | C. 6285 | 2022 |
| NCL | Norwegian Prima | Cruise | Fincantieri Marghera | C. 6298 | 2022 |
| Viking | Viking Mars | Cruise | Fincantieri Ancona | C. 6284 | 2022 |
| Virgin Voyagers | Resilient Lady | Cruise | Fincantieri Sestri | C. 6289 | 2022 |
| Marina Militare | Thaon di Revel | Navy – P.P.A. | Fincantieri Muggiano | C. 6261 | 2022 |
| Marina Militare | Francesco Morosini | Navy – P.P.A. | Fincantieri Muggiano | C. 6262 | 2022 |
| Seabourn Cruise Line | Seabourn Venture | Cruise | T. Mariotti | C. 172MAR | 2022 |
| Virgin Voyagers | Valiant Lady | Cruise | Fincantieri Sestri | C. 6288 | 2021 |
| Holland America Line | Rotterdam | Cruise | Fincantieri Marghera | C. 6278 | 2021 |
| Silversea | Silver Dawn | Cruise | Fincantieri Ancona | C. 6280 | 2021 |
| Viking | Viking Venus | Cruise | Fincantieri Ancona | C. 6283 | 2021 |
| Virgin Voyagers | Scarlet Lady | / | Fincantieri Sestri | C. 6287 | 2020 |
| Costa Crociere | Costa Firenze | Cruise | Fincantieri Marghera | C.6273 | 2020 |
| Silver Sea | Silver Moon | Cruise | Fincantieri Ancona | C.6279 | 2020 |
| Carnival Cruise Line | Carnival Panorama | Cruise | Fincantieri Marghera | 6272 | 2019 |
| Regent | Seven Sea Spirit | Cruise | Fincantieri Ancona | 6281 | 2019 |
| Carnival Cruise Line | Carnival Horizon | Cruise | Fincantieri Marghera | 6243 | 2018 |
| Seabourn Cruise Line | Seaburn Ovation | Cruise | Fincantieri  Sestri | 6258 | 2018 |
| MSC | MSC Seaview | Cruise | Fincantieri Monfalcone | 6246 | 2018 |
| Holland America Line | New Statendam | Cruise | Fincantieri Marghera | 6244 | 2018 |
| Viking Ocean Cruises | Viking Orion | Cruise | Fincantieri Ancona | 6254 | 2018 |
| MSC | MSC Seaview | Cruise | Fincantieri Monfalcone | 6257 | 2018 |
| Viking Ocean Cruises | Viking Sky | Cruise | Fincantieri Ancona | 6237 | 2017 |
| Viking Ocean Cruises | Viking Sun | Cruise | Fincantieri Ancona | 6246 | 2017 |
| Sileversea | Silver Muse | Cruise | Fincantieri Sestri | 6226 | 2017 |
| Princess Cruises | Majestic Princess | Cruise | Fincantieri Monfalcone | 6232 | 2017 |
| MSC | MSC Seaside | Cruise | Fincantieri Monfalcone | 6256 | 2017 |
| Carnival Cruise Line | Carnival Vista | Cruise | Fincantieri Monfalcone | 6242 | 2016 |
| Holland America Line | Koningsdam | Cruise | Fincantieri Marghera | 6241 | 2016 |
| Carnival Cruise Line | Carnival Vista | Cruise | Fincantieri Monfalcone | 6242 | 2016 |
| Viking Ocean Cruises | Viking Sea | Cruise | Fincantieri Ancona | 6245 | 2016 |
| Oceania Cruises | Seven Seas Explorer | Cruise | Fincantieri Sestri | 6250 | 2016 |
| Private owner | Saffron | mega yacht | Mariotti | Mar 131 | 2016 |
| Seabourn Cruise Line | Seaburn Encore | Cruise | Fincantieri Marghera | 6251 | 2016 |
| Viking Ocean Cruises | Viking Star | Cruise | Fincantieri Marghera | 6236 | 2015 |
| P&O Cruises | Britannia | Cruise | Fincantieri Monfalcone | 6231 | 2015 |
| MSC | MSC Opera | Cruise | Fincantieri Palermo | elongation | 2015 |
| MSC | MSC Lirica | Cruise | Fincantieri Palermo | elongation | 2015 |
| Private owner | Ocean Victory | Luxury Mega Yacht | Fincantieri Muggiano | 6218 | 2014 |
| Costa Crociere | Costa Diadema | Cruise | Fincantieri Marghera | 6203 | 2014 |
| Princess Cruises | Regal Princess | Cruise | Fincantieri Monfalcone | 6224 | 2014 |
| Seabourn Cruise Line | Seabourn Odissey | Cruise | CN Mariotti | refit | 2014 |
| MSC | MSC Armonia | Cruise | Fincantieri Palermo | elongation | 2014 |
| MSC | MSC Sinfonia | Cruise | Fincantieri Palermo | elongation | 2014 |
| MSC | MSC Preziosa | Cruise | STX France | X32 | 2013 |
| Carnival Cruise Line | Carnival Destiny | Cruise | Fincantieri Trieste | refit | 2013 |
| Seabourn Cruise Line | Seabourn Quest | Cruise | CN Mariotti | refit | 2013 |
| Ponant yacht cruises and expeditions | Le Soleal | Cruise | Fincantieri Ancona | 6229 | 2013 |
| Princess Cruises | Royal Princess | Cruise | Fincantieri Monfalcone | 6223 | 2013 |
| | | | | | |
| | | | | | |
| | | | | | |
| | | | | | |
| | | | | | |
| | | | | | |
| | | | | | |
| | | | | | |
| | | | | | |
| | | | | | |
| | | | | | |
| | | | | | |
| | | | | | |
| | | | | | |
| | | | | | |
| | | | | | |
| | | | | | |
| | | | | | |
| | | | | | |
| | | | | | |
| | | | | | |
| | | | | | |
| | | | | | |
| | | | | | |
| | | | | | |
| | | | | | |
| | | | | | |
| | | | | | |
| | | | | | |
| | | | | | |
| | | | | | |
| | | | | | |
| | | | | | |
| | | | | | |
| | | | | | |
| | | | | | |
| | | | | | |
| | | | | | |
| | | | | | |
| | | | | | |
| | | | | | |
| | | | | | |
| | | | | | |
| | | | | | |
| | | | | | |
| | | | | | |