Established in Germany in 2006, Mareflex GmbH  is a leading supplier in the marine market, specialized in products that solve safety issues.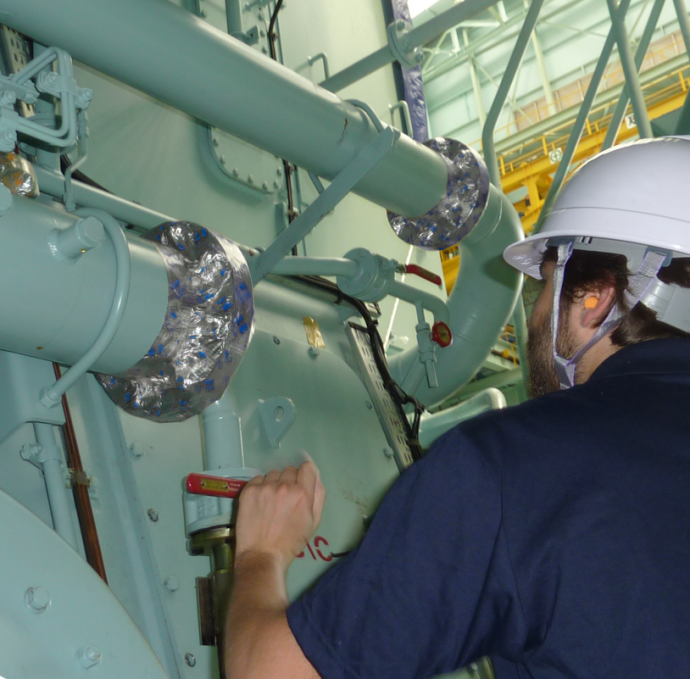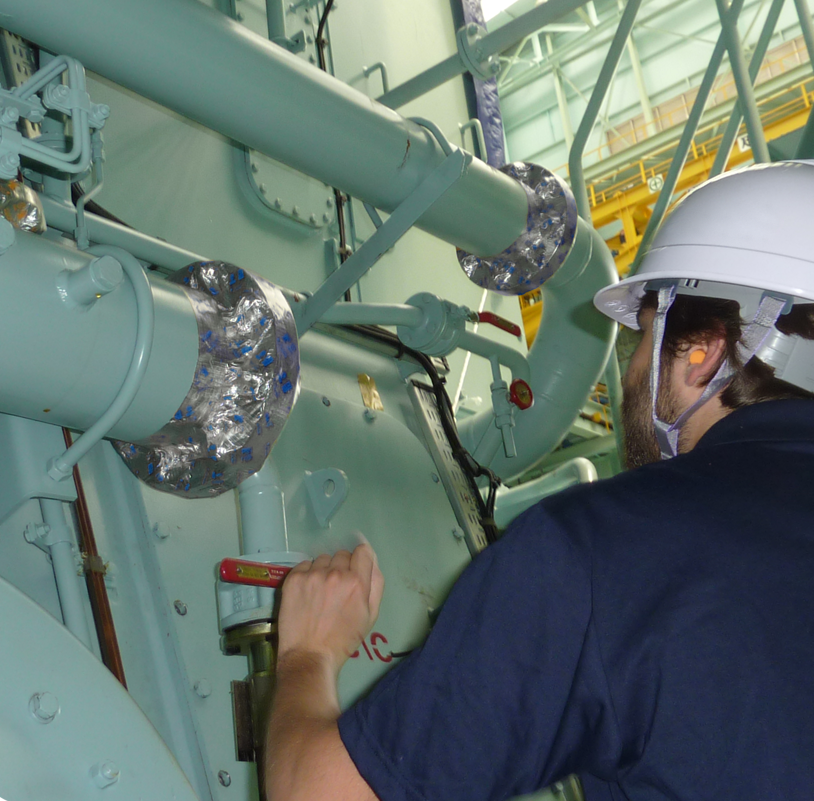 Mareflex TAPES  MF-03 and MF04 are the evolution of the famous tapes MF01 e MF02.
Mareflex TAPES  MF-03 and MF04 are designed and built with the aim of protecting pipeline installations against uncontrolled oil spraying and leakages in order to eliminate the risk of flammable mist combustion. Leaks or sprays of pressurized fluids, such as hydraulic fluid, lube oil or fuel oils, onto hot surfaces are the potential sources of ignition.
Both tapes are self adhesive, fire retardant and with water resistant properties suitable also for steam pipe installations, MF03 can stand up to a pressure of 25 bar , MF04 the ultra strong solution up to 55 bar
Tapes are available at different dimensions with a width of 35-50-75-100-140-250-500mm and a lenght of 10 mt.
MF-03 and MF04 are in accordance with the latest IMO SOLAS Consolidate Edition 2009, Chapter II-2/ Regulation 4, item 2.2.5.3.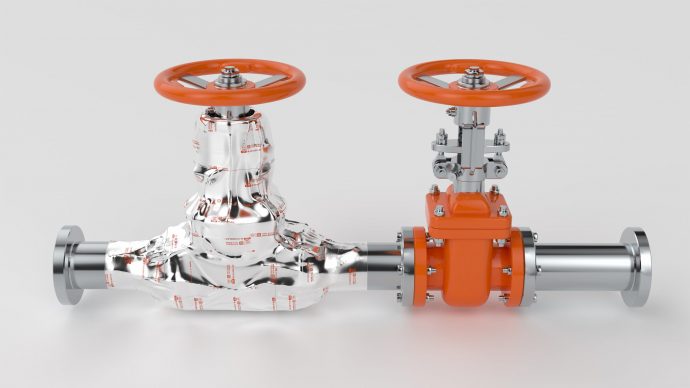 Mareflex MF-30 hatch cover tape
Extreme weather conditions often damage hatch covers, making them prone to leakage which may lead to the damage of goods being shipped. The function of Mareflex MF30 is to protect the metal hatch covers on carriage ships against leakage of water into the carriage area.
Mareflex MF-30 Hatch Cover Tape is a self-adhesive material which can protect goods against damage caused by water leakage. MF-30 Tape is a very enduring material and guarantees protection in all weather conditions.
Mareflex MF-30 is composed of a bituminous mass which has the appropriate viscidity and is protected by polypropylene foil from one side and a release liner from the other.
The tape is available in 20 mt rolls, 100 and 150 mm wide.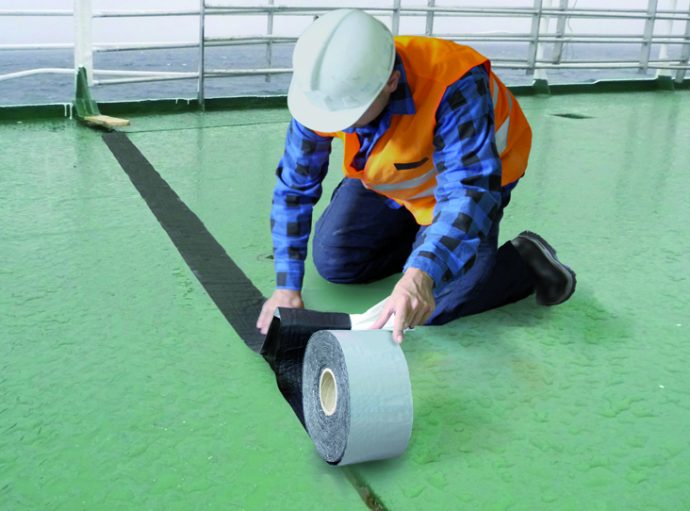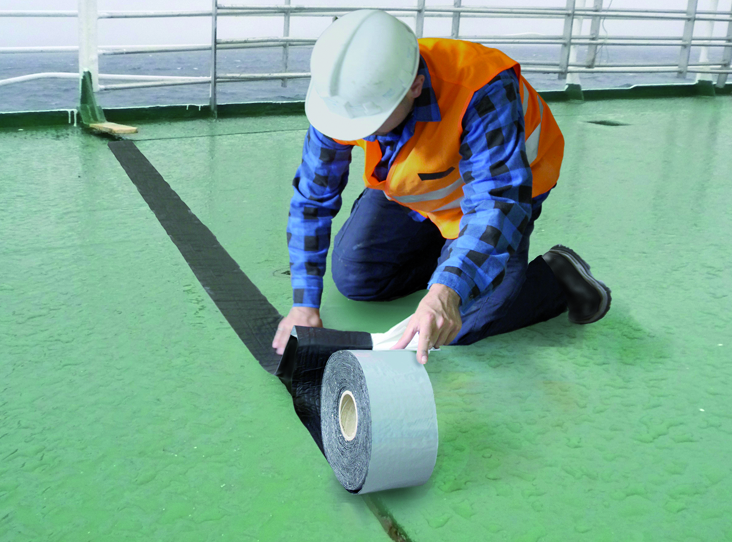 Mareflex MF-40 Pipe Repair Kit
MF-40 is A convenient, easy-to-use kit for repairing leaking pipes that can be applied to the most commonly used pipes: PVC, fiberglass, steel, copper, concrete and many others. MF40 can be applied to pipes that carry potable water.
The kit can be used on pipes with internal pressure up to 400 psi (27,5 bar).
The installation process takes only a few minutes and the pipe is ready to be used within an hour.