Kamelia Cleantech offers tailored, intelligent scrubbers, engineered in Finland by a team of highly skilled and experienced professionals.
It also provides complete exhaust gas cleaning (ECG) scrubber systems that reduce Sulphur Oxide (Sox) emissions from ships.
Kamelia Cleantech is part of the Unique Group, leading specialist and integrated solutions provider across the global marine, oil and gas, renewables, subsea and defense industries.

Kamelia Cleantech designs and manufactures end-to-end, fully integrated scrubber solutions that can be installed "on-voyage", with a cost reduction up to 70%. The company uses Unique Group's proven oil and gas industry technology for underwater penetrations: no drydocking or cofferdams are required for the scrubber system installation.
01. U-line | Traditional Scrubbers
The U-line scrubber works in in all sea areas and can be bypassed. Compared to the I-line solution, it needs a larger footprint and has more expensive CAPEX for scrubber and installation. However, it is more energy efficient, as requires less spray water. The maintenance is easy and there is no risk for the engines.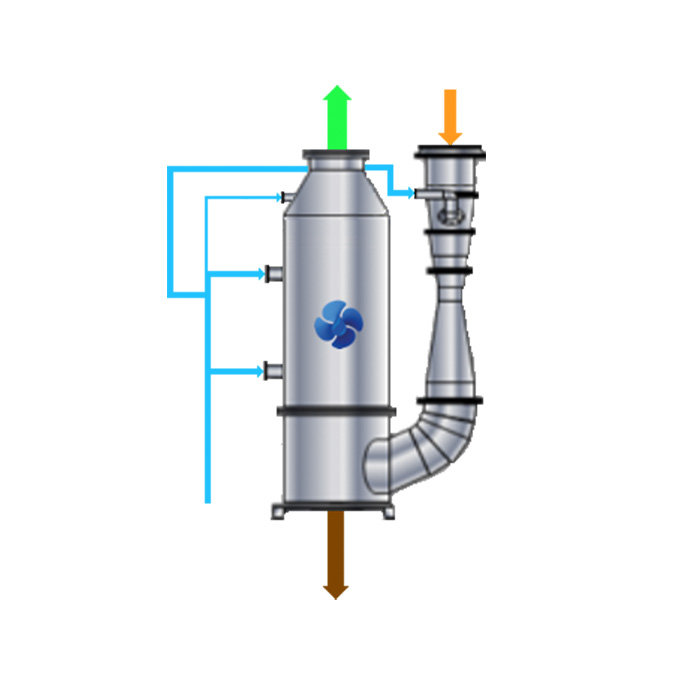 02. I-line | Inline Scrubber
This scrubber needs small footprint and it is easy to install, thanks to its narrow and tall shape. Can be run hot and guarantees higher water pH out of the scrubber. When compared to the U-line scrubber, it has higher energy consumption and Opex, with possible maintenance issues whenever there is a single main engine. However, it requires lower CAPEX for scrubber and installation.