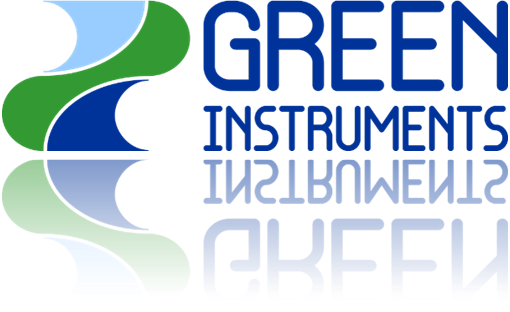 Green Instruments is a global company specialized in measurement and analysis technologies for both marine and land-based industries.It develops and manufactures monitoring and measuring equipment for emission control, water and gas analysis, hazard detection, and machinery protection.
The company was founded in 1999 under the name of SBS Technology in Pandrup, Denmark. In 2008, they changed the name to Green Instruments. Today, they have their head office and production facilities located in Brønderslev, Denmark together with regional sales and service offices in USA and Singapore.
Green Instruments is the leading supplier of inert gas oxygen analyzers, smoke density monitors, oil mist detectors, and boiler protection systems for the marine industry with more than ten years of experience in monitoring and analyzing exhaust gases on ocean going vessels, and a true pioneer in monitoring wash water after exhaust gas cleaning systems.
The G7000 multi gas monitoring system monitors SO2/CO2 concentrations in the exhaust gas emissions. The analyzer is based on a non-dispersive infrared (NDIR) measurement technology. Together with Green Instruments' G6100, G7000 is a complete monitoring system according to MEPC. 259(68).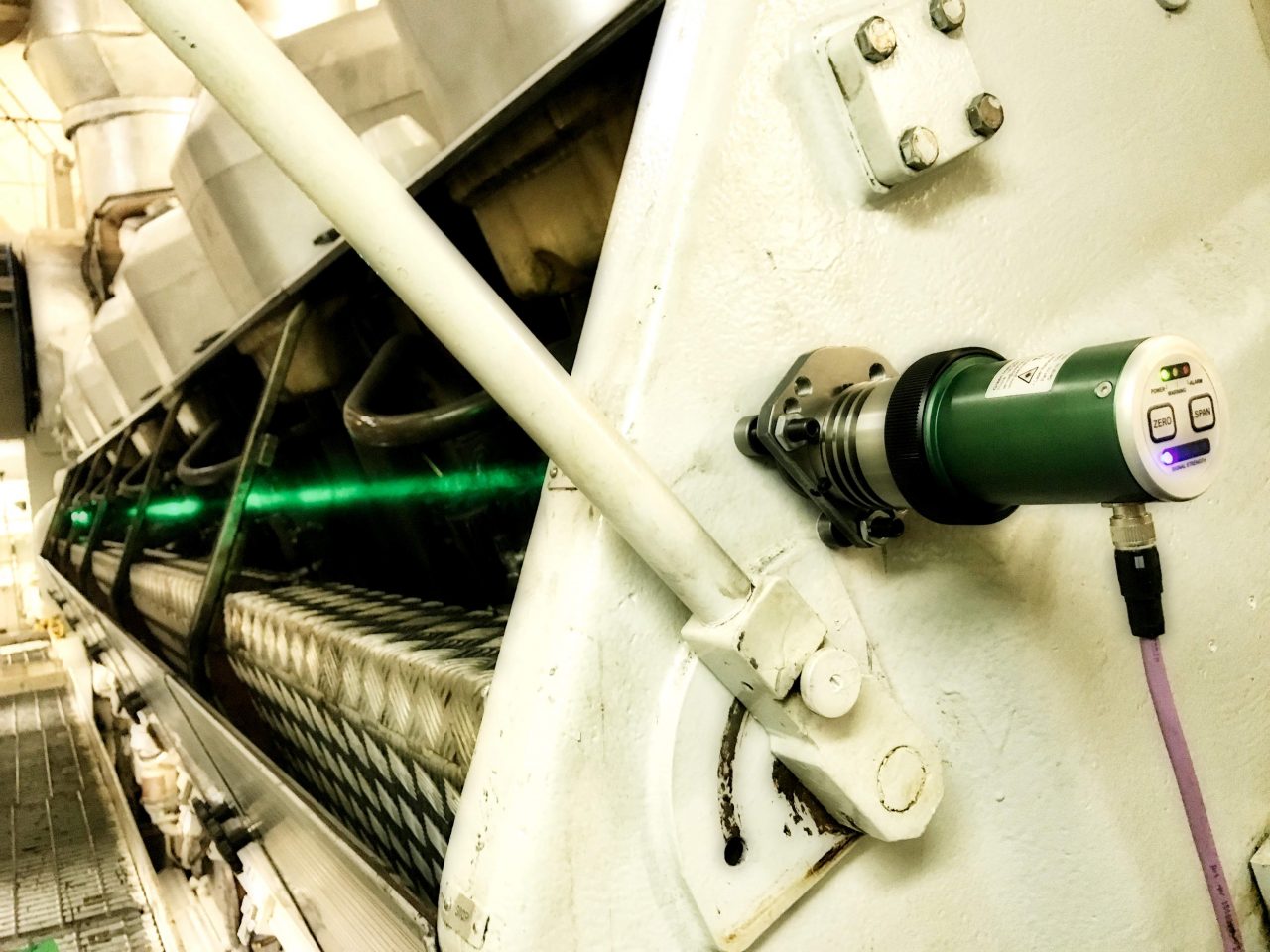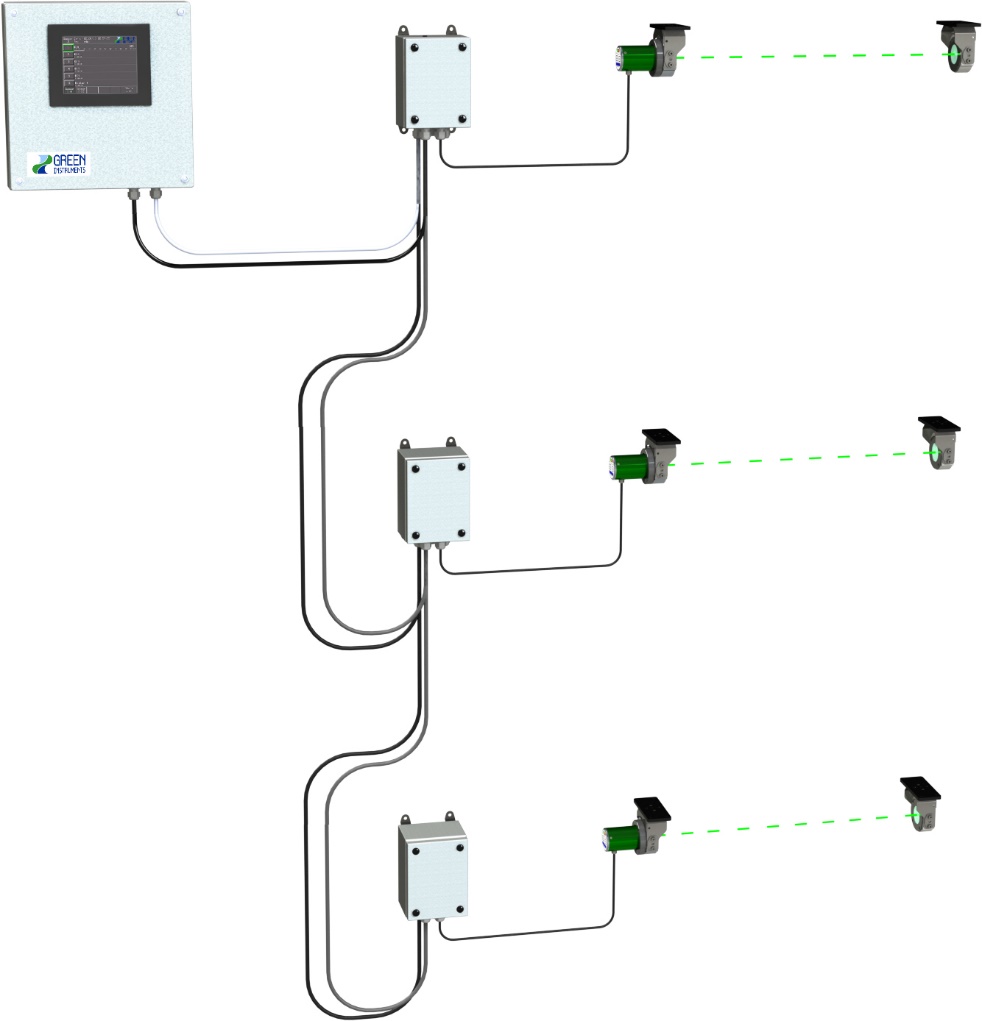 Detection of Oil Mist in Open Spaces
The G26 Ambient Oil Mist Detector is an opacity meter designed to detect oil mist in open spaces.
Each detector can cover a much larger area and monitor the oil mist in several different locations at the same time.
The scanning distance of a detector is from 1 to 15 meters.
Oxygen Analyzer | Real-Time Inert Gas Monitoring
The G3600 Inert Gas Oxygen Analyzing System measures the content of oxygen in inert gas.
The system has a very user-friendly and robust design.
For uninterrupted operation, the double boarded version with two analyzers and two sensors is available.
G3600 is also designed for nitrogen generators with high inlet pressure.
The G3600 oxygen analyzer is approved under the European Marine Equipment's Directive (MED).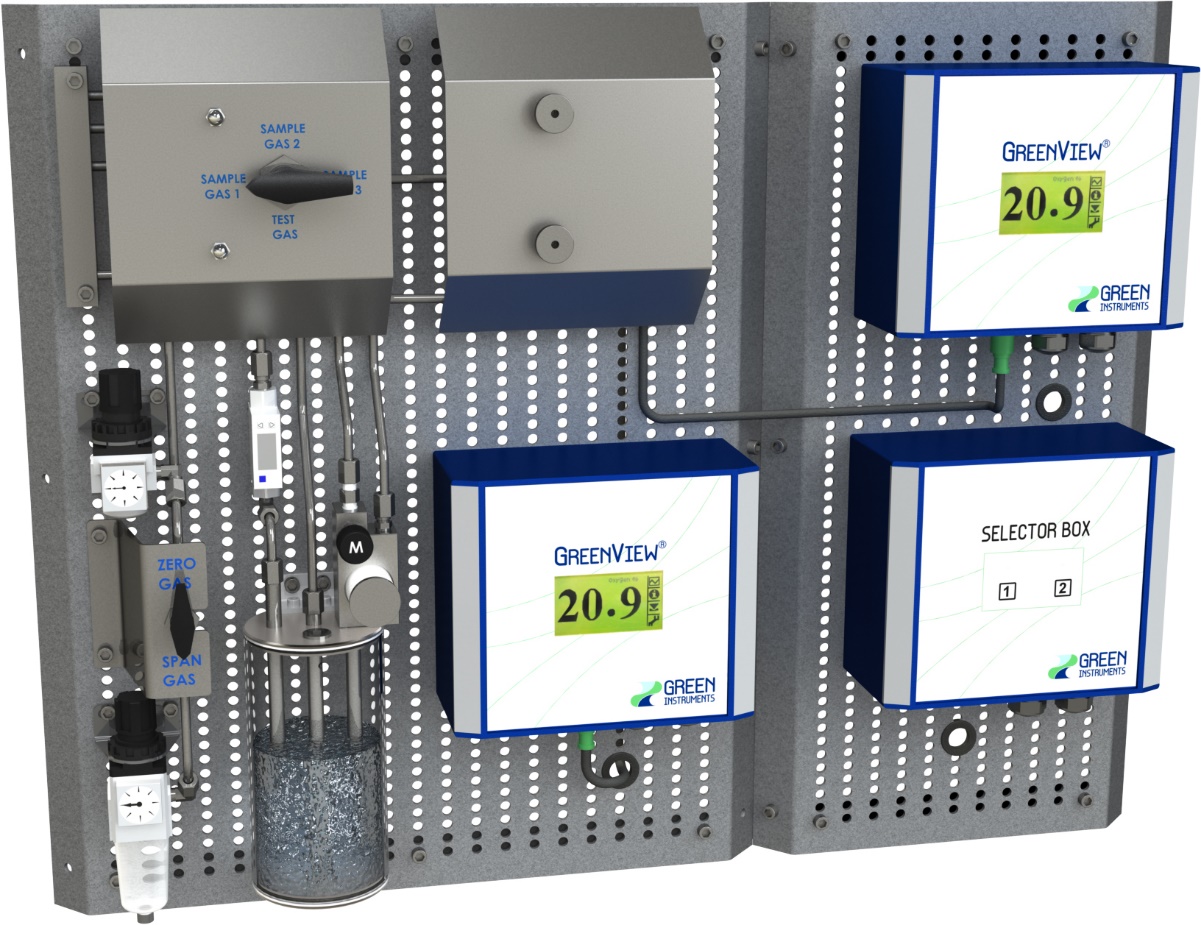 The G4130 NOx/O2 Analyzing System provides real time measurements of NOX in ppm and O2 in percentage on wet basis at high temperatures. It is also designed to meet the challenging requirements for monitoring the inlet and outlets of selective catalytic reduction systems (SCR) on all types of combustion sources.
Oxygen Analyzers for Stack Gas | Real-Time Wet Oxygen Measurements
The G3620 Stack Gas Oxygen Analyzing System offers a decisive tool for optimizing boiler efficiency by monitoring the oxygen content of the exhaust gas. It is installed directly in the stack and operates under actual flue gas conditions, which means that there is no need for vulnerable sampling lines.
The system is very simple, easy to operate and requires low maintenance.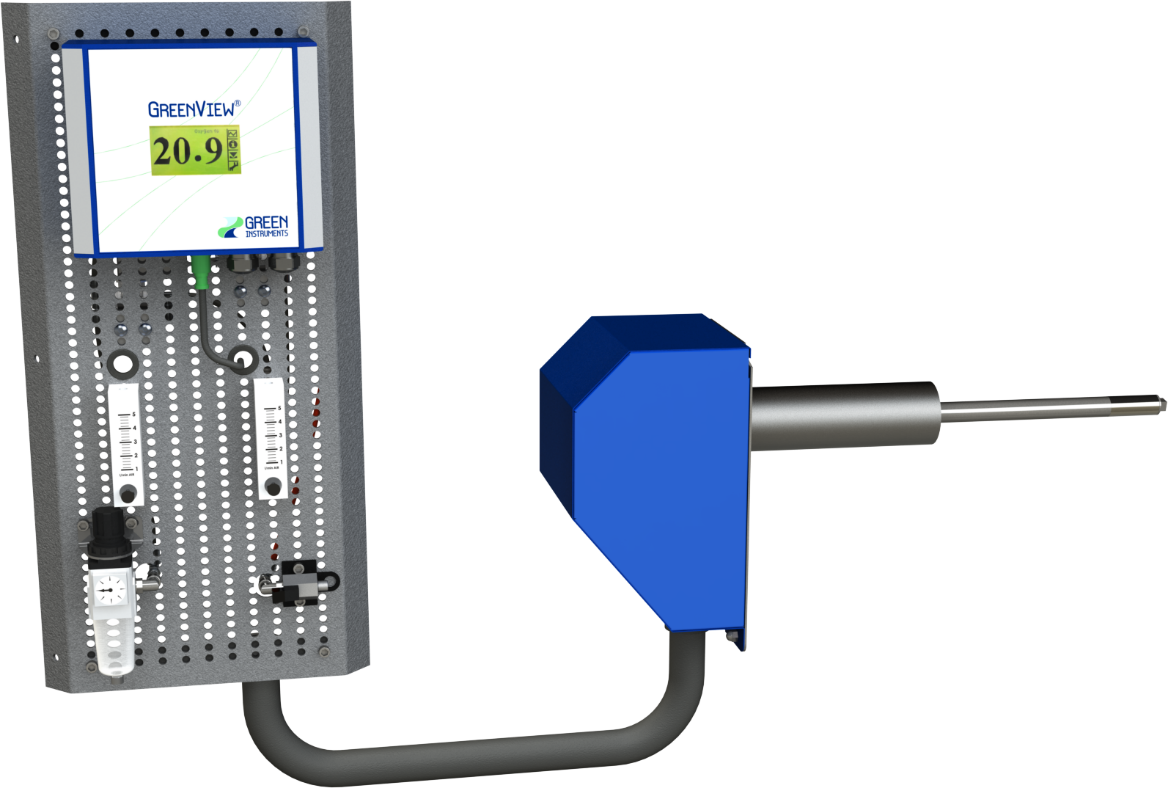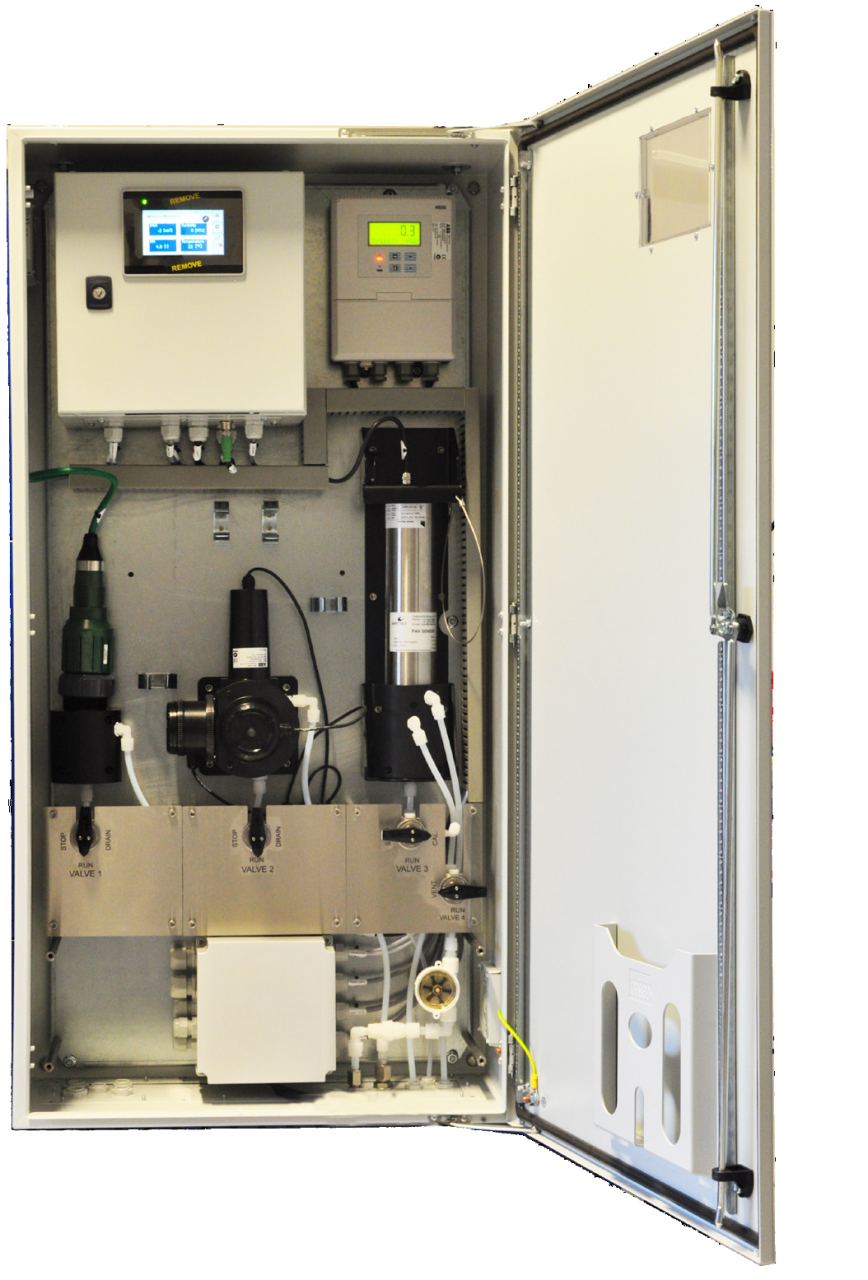 Wahswater Monitor | PAH, turbidity, pH and temperature
The G6100 Wash water Monitoring System provides reliable and highly accurate measurements for the SOx scrubber system. As a standard, the system monitors PAH, turbidity and pH & temperature. It is possible to add extra turbidity and pH & temperature measuring points. All sensor modules can be verified/calibrated onsite. The system is fully compliant with resolution MEPC. 259(68).
Boiler Monitor | Dynamic Load Dependent Monitoring of Different Parameters
The G5000 Boiler Monitor optimizes and protects boilers and economizers by monitoring their thermal condition and performance. The system provides an accurate diagnosis of the soot contamination and/or scale build-up and indicates the best time for cleaning, helping maintain high efficiency of the boiler/economizer and avoid critical problems.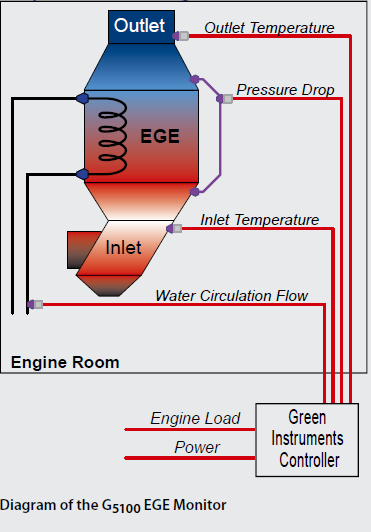 Smoke Monitor | Monitoring of Smoke Density from All Kinds of Combustion
The G16 Opacity Monitor is an advanced smoke and dust monitoring system, designed to the highest standard for use on a range of industrial applications. Using state of the art module design and solid green laser technology, the G16 double-pass measurement method provides an Opacity Monitor that is easy to install, rugged and reliable.